Competitive pay
We believe our cooperative is extraordinary because we have exceptional employees. PEC is among the elite 1% of companies nationwide that sets its wage scale midpoint to 75% or higher. In other words, the midpoint of our wage scale is targeted to pay higher than 75% of other organizations who compete for employees with similar skills and expertise.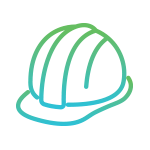 401(k) matching
PEC matches 401(k) contributions at 10% – nearly three times the national average! According to the Bureau of Labor Statistics, only 10% of employers provide a contribution of 6% or greater. You deserve a secure future, and PEC goes above and beyond in helping our employees plan for life after work.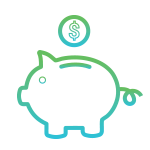 Health insurance
PEC's robust wellness program helps keep employees healthy and health insurance rates stable. We also pay an above-average percentage of premiums, and offer three great plans to fit diverse needs. At a time when costs are on the rise, PEC is working hard to keep health insurance affordable for all of its employees.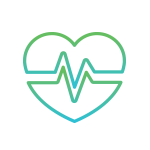 Paid time off
Our employees earn significantly more paid time off (PTO) than the national average. The amount varies depending on how long you're with the company; but, PEC gives 40% more PTO than other employers. Plus, we give 10 regular and two floating holidays whereas the national average is eight.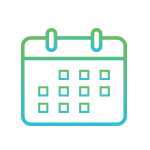 Cash rewards
At PEC, we believe all employees deserve to be rewarded for the cooperative's success. That's why we've tied biannual cash bonuses to cooperative-wide key performance indicators (KPIs). Our KPIs are more than a financial incentive, they serve as a roadmap to reach our goals — as individuals, groups, and an organization.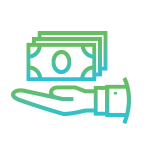 Education and training
At a time when many companies are cutting benefits, PEC remains a strong supporter of continuing education. PEC will reimburse up to $5,250 per year for tuition, textbooks, and certification fees or application costs. Plus, PEC offers a variety of training options that help build skills and grow careers.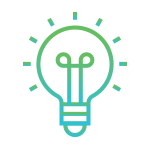 Join our talent community
Stay connected by joining our network! Enter your email and tell us about yourself. We'll keep you informed about opportunities that match your interests.